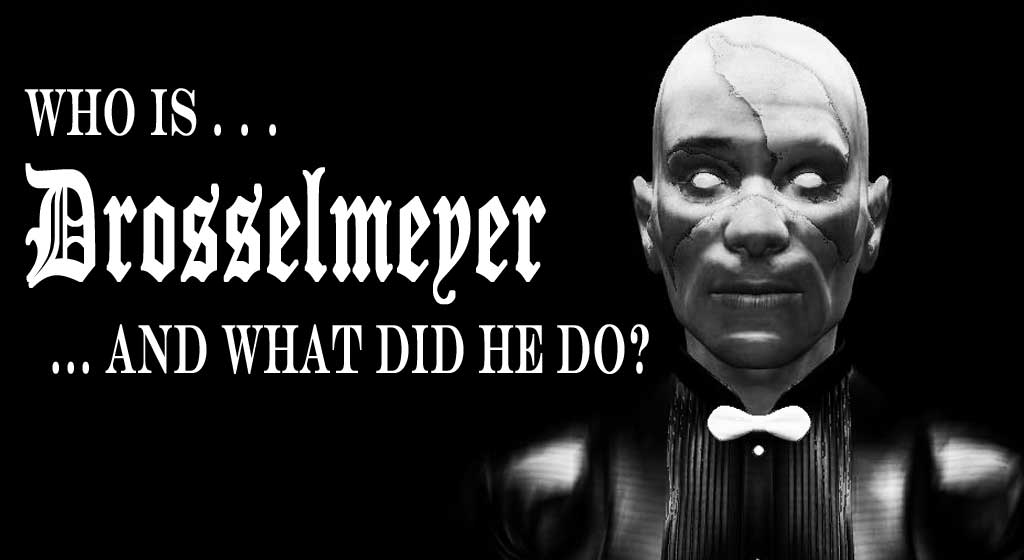 . . . Ballerina's with swords, transvestite mafia kingpins, clandestine Nazi blackmailers, and rogue assassins . . . welcome to the unreal reality of the Choreographer, a man called Drosselmeyer . . .
As civilisation hurtles headlong into a global financial collapse, a Hungarian transsexual is horrifically murdered in a botched honey trap involving a notorious paedophile ring called the Pink Ballet.  Enter the Sugar Plum Fairy and a mafia kingpin called the Mouse King, two competing underworld denizens in an ongoing power struggle for control over the world's most valuable commodity―Information . . .
Drosselmeyer; the Mouse King; the Sugar Plum Fairy; and the Nutcracker: these are familiar names . . . names ripped from a Christmas dreamworld and turned to blackest despair . . .
Drosselmeyer is the first instalment of the surreal Inner City Cycle, Troy D. McLachlan's randomly-generated novella of a journey into a hidden realm of violent mind manipulation and its links to some of the vilest perversions practised by today's intelligence community.
Told through the uncertain eyes of an 'honorary correspondent', Drosselmeyer is the obsessive search for a lost intelligence asset buried deep in an international  parasitic network of spies, financiers, Nazis, and deep state players.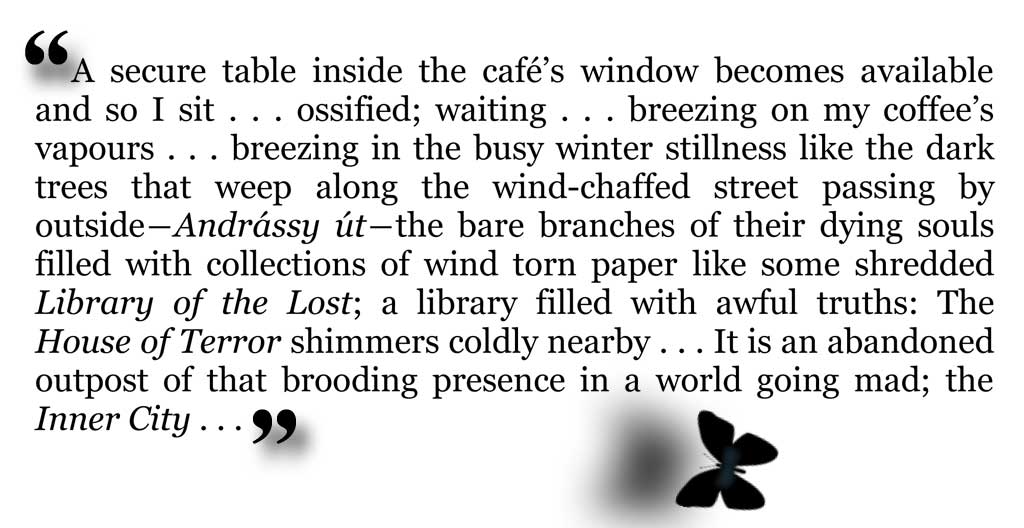 This is the Inner City―a breakaway anti-civilisation that has thrived in the recesses of mankind's darkest secrets for centuries . . . a place where a man called Drosselmeyer can ply a deadly trade . . .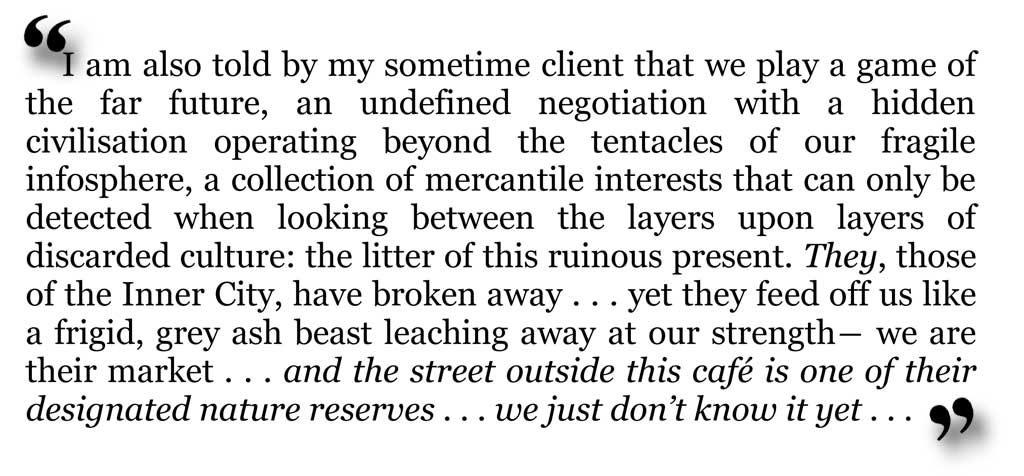 In this world, Drosselmeyer is a master; a magician in the art of manipulated perception and inception. Drosselmeyer is everything and nothing in a terrifying chain of events seen only by those with eyes to see . . . events where perception must never be trusted and the truth can never be uncovered . . . Find the man called Drosselmeyer, and you will not find the truth!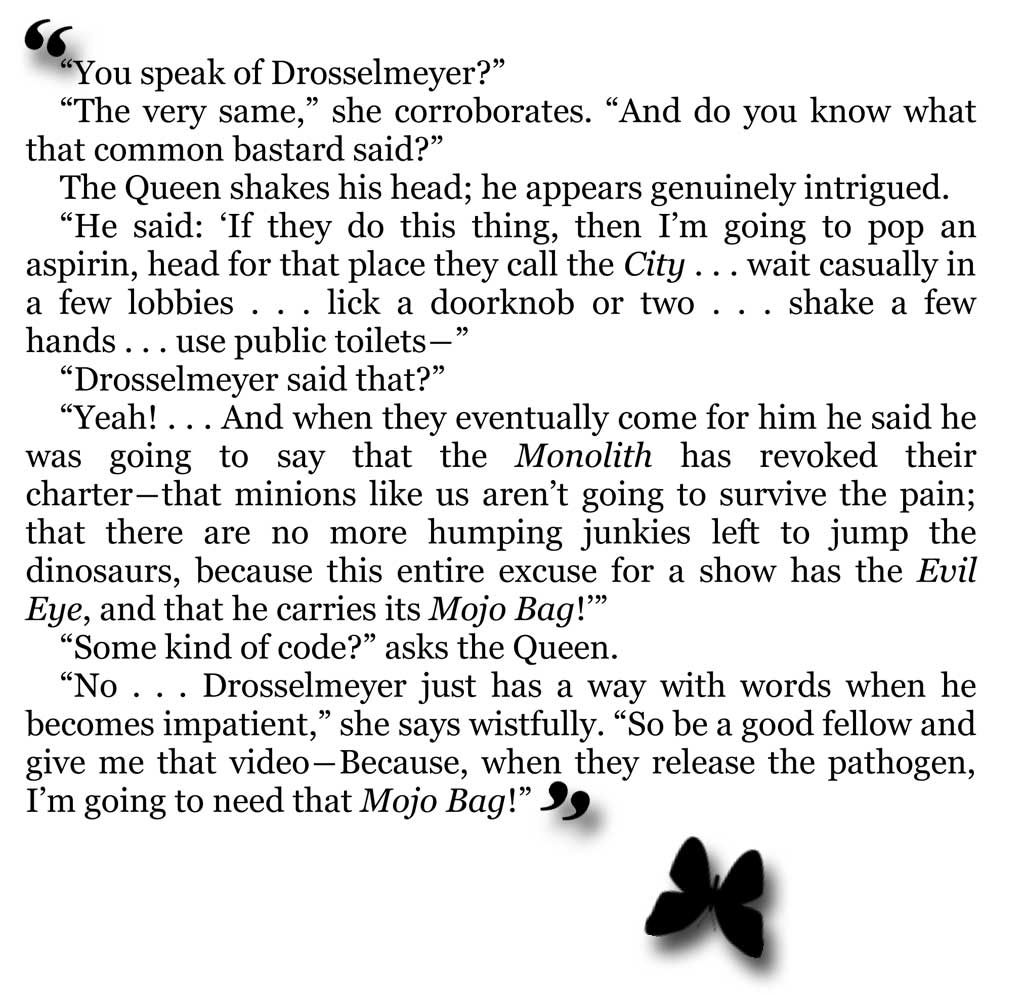 Evocative of the style (if not the substance) of William S. Burroughs, Drosselmeyer's author employs a computerised variation of Boroughs' infamous cut-up technique, a re-working of randomly generated text rearranged and amplified to weave a picture of a world going mad. It's a game: like looking for faces in the clouds; then using those faces to paint a frighteningly different picture to what you first see . . . Drosselmeyer will confuse, but this tale and its implications can also liberate! . . . These are the 'dispatches from a random machine'; a collected manipulation of perception gathered together to achieve a manipulated truth!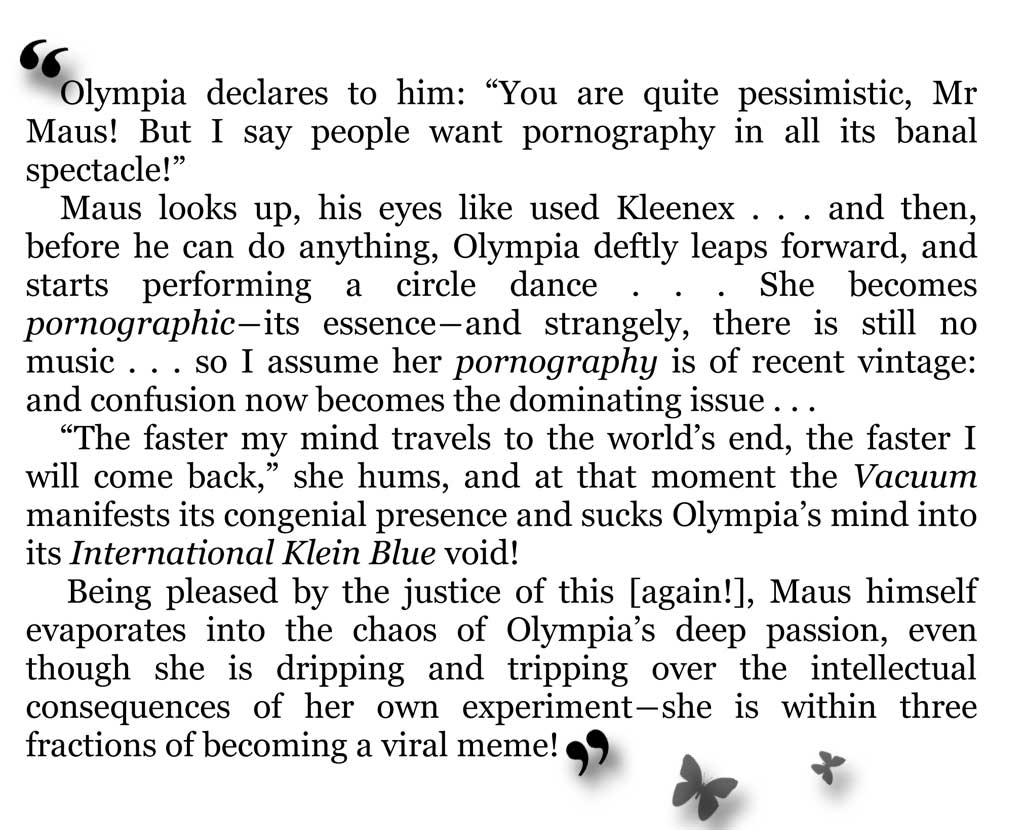 And just what is this Inner City? Readers of The Saturn Death Cult will know . . . it is Mystery Babylon, that hidden kingdom of merchants laying waste to the world at its end . . . It's possible William S. Burroughs saw a part of the Inner City when he visited Interzone . . .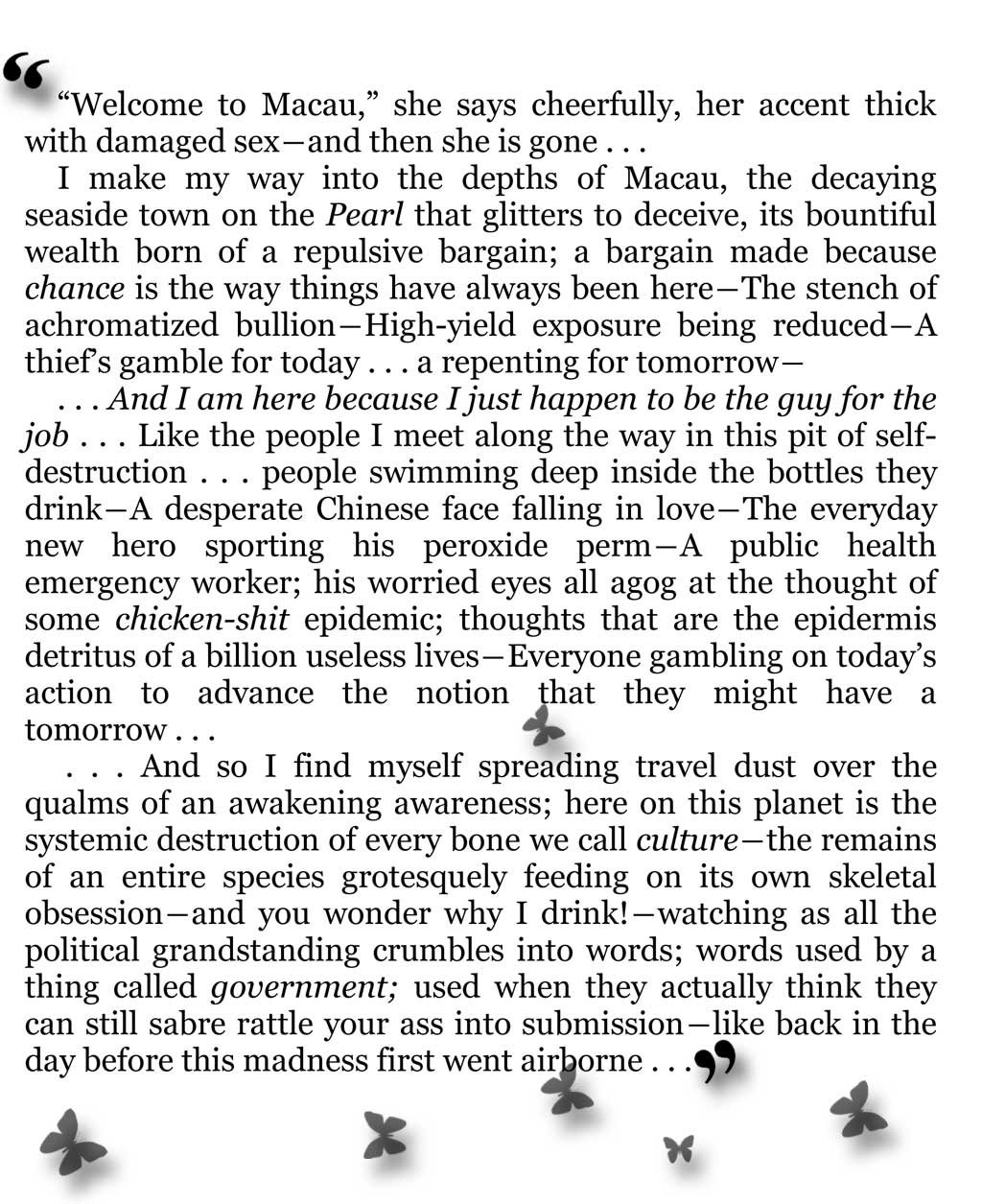 . . . To feed an obsession; an old crime that simply will not stop! Surreal shades of MKUltra; the Black Dahlia— The beginnings of a future that we have seen elsewhere . . .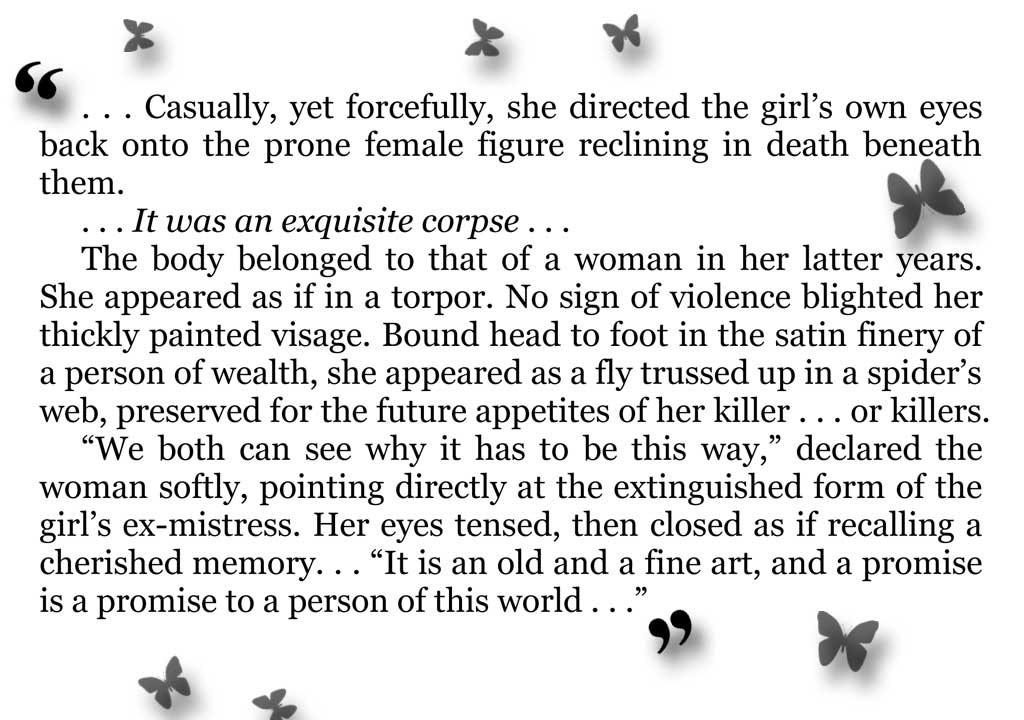 Read Drosselmeyer and begin your journey into the secrets of the Inner City . . .
Out now on Amazon Kindle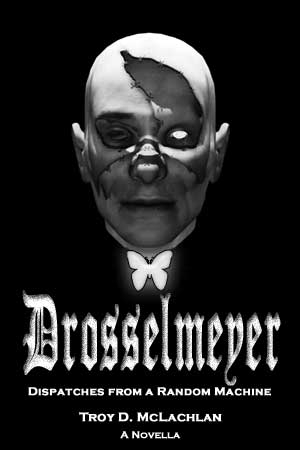 by Troy D. McLachlan
There exists a hidden kingdom called the Inner City . . . it is a city at war with itself and all who would oppose it . . .
Within this unseen world of financial intrigue and evil, the Sugar Plum Fairy is the CEO of the Santa Clause Corporation, a blackmail operation run by a powerful faction called the Nazi-International. She is responsible for orchestrating an underground paedophile ring known as the Pink Ballet . . .
When a Hungarian transsexual is horrifically murdered, a chain of events is unleashed . . . An asset codenamed CLARA mysteriously disappears in a deadly game of espionage involving the shadowy Nutcracker, and only one man seems to know the answer: Drosselmeyer.
Thus begins the dream-like journey of your honorary correspondent . . . a journey into the depths of the Inner City . . .
Bizarro sci-fi realism with a random dash of surrealist license―a spy novella for our times.  Buy on Amazon now!
 (Home)