Finding a 'voice', or a style, for the stories you tell is one of the most difficult parts of starting off as a writer of fiction.  However, what I have found is that the rise of the blogosphere and the role of their comments sections has given 'voice' to a whole new culture of interplay between content providers and the need others have to make comment on that content.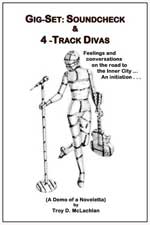 This is a particularly interesting development because it gives huge scope and visibility to the millions of viewpoints out there ―which leaves us with a readymade 'word horde' of spontaneous reactions and counter- reactions that can make for some fascinating reading.
Salvador Dali, the great surrealist artist and clown, employed a painting technique where he would enter into a blurred non-focused state akin to a waking dream so he could pick out the essence of the image he was trying to capture on his canvases. The surreal dreamlike results were unsettling in their vividness ― precisely the effect Dali was trying to achieve. His 'voice' was a mash up of perfectly rational images in of themselves that were then disturbingly juxtaposed in ways that challenged our perceptions of what is and isn't real.
You can achieve a similar 'literary' effect by mining the avalanche of words being poured out over the internet into the multitude of comments sections attached to most articles and blogs. By collecting randomly selected comments here and there and haphazardly putting them all together on one page, a raw and bizarre word image can appear―it can look like the flow of rational ideas and comments, but the more you mash them together by cut and paste the more the inherent irrationality of mass human discourse emerges . . . and yet the underlying subject on which all these comments were directed at seems to provide the necessary unity to hold it all together . . . and then you de-focus . . .
By de-focusing I mean that you break up the collected comments and look for your own ways to reconnect them. It's like reconstructing a puzzle in which none of the pieces fit, so you take your pen and cut them to fit.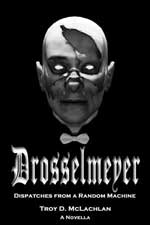 I've used this technique copiously in both my novella Drosselmeyer and my novelette Gig-Set: Soundcheck & 4-Track Divas.
The resulting disassociated stream of consciousness that appears before  you can enliven the 'voice' of a story if applied carefully. The resulting spontaneity created by disconnected thoughts being reconnected in unintended ways conspires to produce a 'viewpoint' that can soar in its unpredictability.  It's actually great fun to do!
In many ways the results of this method are not unlike the effect achieved by William S Burroughs' cut-up technique of writing.  The trick for me is in being able to insert the connections so as to achieve something coherent and readable . . . and this has become the 'voice' for my first two works of fiction.
For example (mashed and reconstructed from the comments section of a financial article):
But see what awaits across the divide―There, in the future, stands a slouching Commander of the Late Great British Empire, selling his unfaithful wife for a bitcoin, insuring his knightly honours remain steely and spruce, his blue suit's lapels stained with a quartermaster's insignia from his former military-industrial unit―the Paymasters of Destiny they call them―and his coat emblazoned with the image of a stylized red dragon; the heraldry since time immemorial of the Inner City.

Some kind of Illuminist, you think―How that mutt Rhodes would have laughed at the thought! All that this commander wants is to forget there is a Judgment day coming . . . but the Archive will never let the stupid photo cache of this current generation fade away . . .

Then we all hear a shout! "Look to the East, for that is where the kings will come from!" This is the last prophesy of a prophet who has made no profit from exploiting his own town. He waxes robotic, and says: "They are the sympathetic test subjects turned scientists, the shrewd operatives turned explorers, the charismatic healers turned sleuths, those rude Wall Street hot-rodders up in New York turned pickpockets, the orphaned soldiers . . . the runaways . . ."

But the East is the home of some beast, it is said . . .
Go here for other excerpts from Gig-Set: Soundcheck & 4-Track Divas
In the above excerpt I have simply found a way to reconnect many different comments into a 'flow of thought' perfect for the 'voice' of the narrator in Gig-Set: Soundcheck & 4-Track Divas.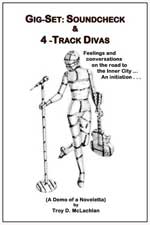 It can be a labour intensive process, but the result injects a random spontaneity that lifts the flow of thought from being predictable to being arresting; like listening to a drunken rant by someone you did not know was drunk . . .